For reservations call
800-851-0872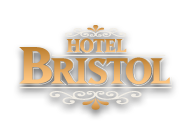 Book online right here: Don't feel like booking online? Call 800-851-0872
Lodging Specials
All of our Lodging Specials are available for direct bookings only and may not be combined with any other offers. You must mention the Special you are interested in at the time of booking to receive your discount.
Lodging Specials and Online Booking
Most of our specials are available through our Online Booking interface. Begin your search using the online booking form at the top of the page. Discounts will show up in the search results and are available to book in real time.
There are no lodging specials at this time.
Click here to view our deposit and cancelation lodging policies.
"All went well while we were here... We were happy campers!"
~ Bill - Mercer Island, WA